Adam's Bookshelf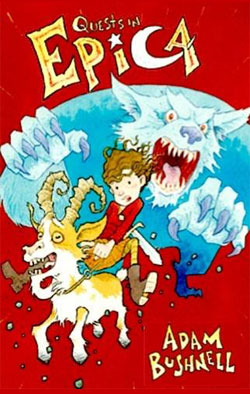 Quests in Epica
Emily has always wanted a pet. She has longed for a dog. Would love a cat. Adore a stick insect. Or a slug. Or a nit. Anything would have done. But what arrived would change her life forever...
Witches, demons, giants, battles and weird creatures from World Mythology. You will laugh . . . you will laugh a bit more . . . then you will laugh again at this awesome adventure in a land called EPICA!
THIS BOOK IN FOUR WORDS...
Funny. Crazy. Exciting. Loony.