Adam's Bookshelf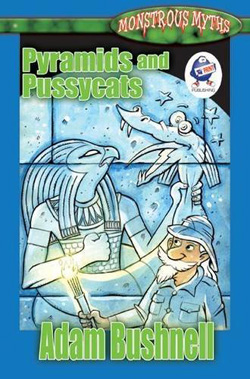 Pyramids and Pussycats
Prepare to step back into ancient history. This is a realm of pharaohs and kings, gods and monsters, battles and bloodshed.
Prepare to meet the myths of Ancient Egypt.
Adam Bushnell delivers nine brand new retellings of very old stories.
These are stories of treachery, cunning, love and friendship told in a brand new way with some serious silliness!
A lively and surprising collection of tales to read or to tell.
Listen to The Powerful One.