Adam's Bookshelf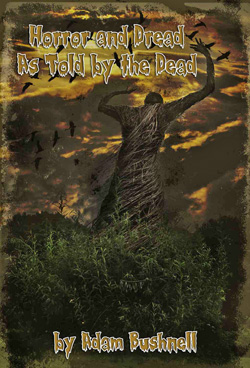 Horror and Dread, As Told By The Dead
Author and storyteller Adam Bushnell delivers six spooky stories. These are very old stories retold for a modern audience.
This is 'The Dead Storytellers' retold . . . This is a collection of tales told by the unquiet souls of the dead . . . Horror and Dread, As Told By The Dead.
Listen to Hangman's Hill.