Adam's Bookshelf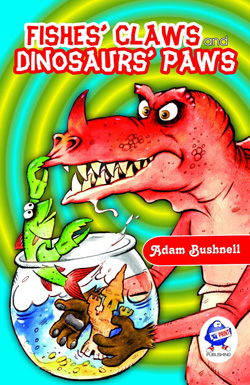 Fishes' Claws and Dinosaurs' Paws
What happens when a boy meets a very hungry witch. . . when an old man discovers some musical little people . . . when fire monsters try to keep the world feeling icy . . . ?
Adam Bushnell's delivers another eight side splitting stories. There are some of the oldest stories in the world as well as some brand new tales.
Prepare to step into a world of witches, thieves, dragons, kings and some serious silliness!
A lively and surprising collection of tales to read or to tell.
Listen to The Fire Monsters.